Information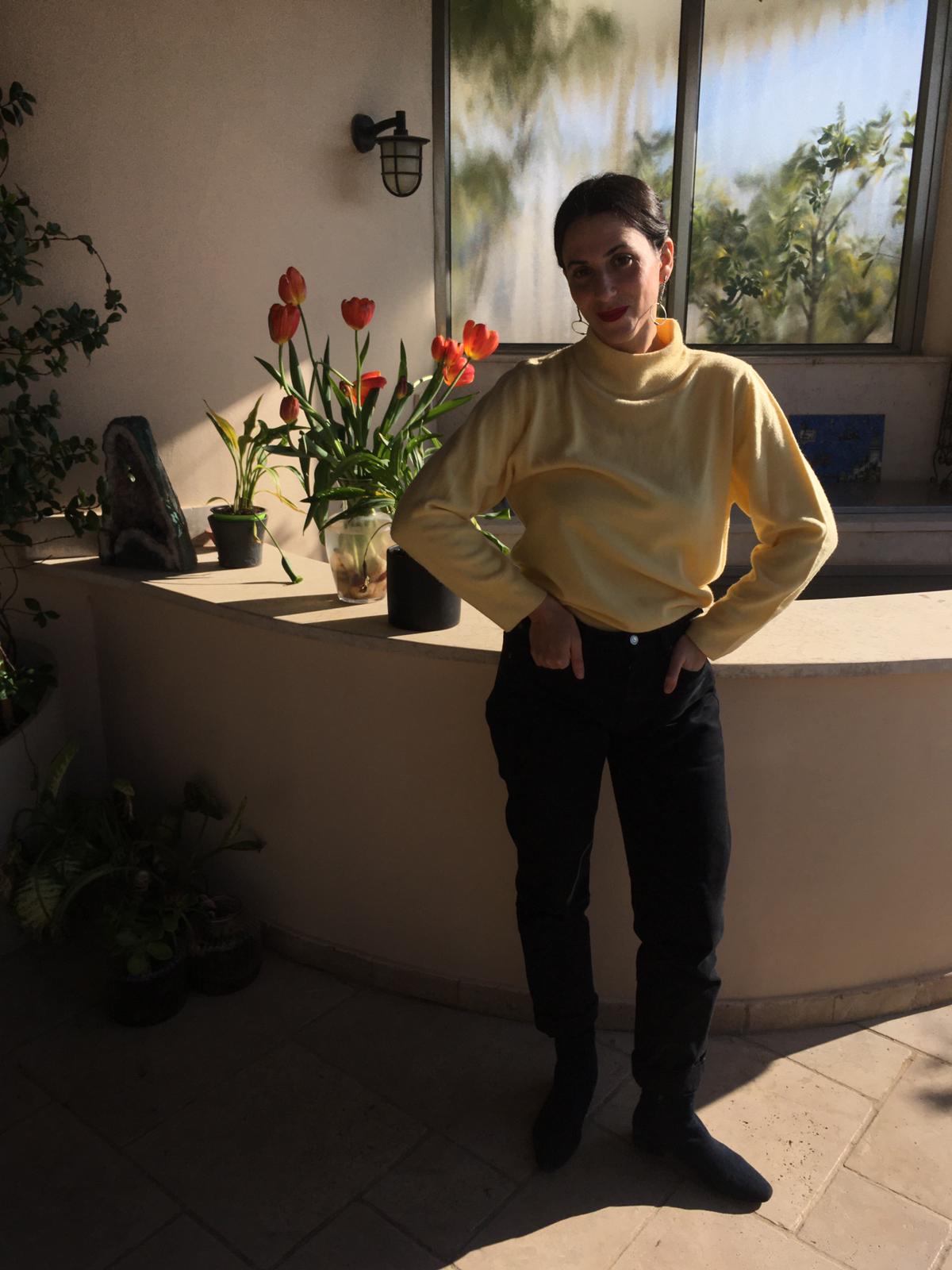 Bio

Natalie Feldesman, born in 1985, USA, lives and works in Tel Aviv.

Graduated from the Department of Screen Based Arts, Bezalel Academy of Art and Design (2014).

Winner of a studio scholarship at the 'Gabirol Artists House' from the City of Tel Aviv and BIT in 2015 and the Rabinovich Fund for Project Funding in 2015 and 2018.

A multidisciplinary artist, who creates site-specific environments including video, sound, drawing, ready made and sculpture.

High school art, art history teacher and creates live video art performances for music and theater.

Artist Statement

My artwork revolves around resurrection; through video and sculpture I connect mythological and everyday images, and create spaces for them to live within.

In the installations, I simulate a kind of stage or set, which the viewer enters, thus raising the possibility of an event that is about to happen or reminiscent of a past event. This stems from my interest in the aesthetic and formalistic aspects of creating this scene, as well as the philosophical implications of revealing the behind-the-scenes mechanisms of these inner worlds.

I draw inspiration from spaces that serve as a partition, or even a distraction to the fact that we are transient. I am drawn to the architecture and aesthetics of these spaces, however, the encounter with them reveals the opposite; the state of blurring and blindness they create heightens the sense that everything is temporary.

These spaces have an elusive quality and an alternative sense of time and space; a waiting room, a hotel, or a mall, which illustrate a deep fear of accepting our basic primitive animality and our desire to obscure it with material.

My sculptures are made of synthetic materials from everyday life, in order to produce an encounter between the imaginary or fantastic alongside common materials.

I often treat video as a form of physical material, and by projecting light, color and texture on statues I revive them and make them a breathing body with time and movement. This action creates a delicate game that brings together the two and three dimensional and blurs the boundaries between them.

The works also represent my soul, and through them I examine death through material culture. Death exists in the expired product, in its indispensability, in the inherent sadness in the undesired, in the feeling of its emptiness after the use itself, as well as in the rituals that the objects create or take part in. In this concept, these objects go through a process of personification and exist on the axis between life and death.

Recently my practice has also surfaced into the archive worlds and I choose to edit with archival video materials. The motivation for using found footage stems from the digital culture we live in; We are inundated daily with images that cause self-loss and a relentless search for self-determination. The question also arises; In a world where man is defined by endless images online, how is our identity determined, and what is left behind once we're gone? Through the work, I seek to offer a new meaning, or to reinforce the statement that there is no meaning at all, other than a growing desire to understand and define ourselves through the images that surround us.